Congratulations on your engagement! Here's what you need to know to get legally married when you and/or your fiance is abroad on business, incarcerated or on active duty overseas. A brief summary of the process is available here. Your proxy marriage will be legal in the Federal District of Mexico City, the United States and in all countries that recognize Marriage as an institution. Our services are guaranteed! We offer a wide variety of proxy marriage services.
---

Legal Requirements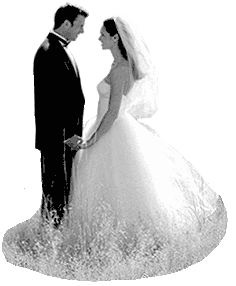 Consent: People under the age of 18 may not get married in Mexico without parental consent. With parental consent, boys have to be at least 16 and girls need to be at least 14 years of age.
Foreigners Getting Married to Foreigners: You don't need to be a resident or present in Mexico in order to get married by proxy. If you plan to get married to a Mexican in Mexico, you will need additional documentation.



Validity Outside of Mexico: Your Marriage Certificate will be valid world-wide, BUT you can get your documents certificated by the US State Department if you used a notarised application and power of attorney. This is to ensure that it is legally accepted when you get back home. It can be authenticated by an American authority (usually the Secretary of State), from the state where the notary originated, who attaches an "Apostille" to the documents you submit as your application.(Optional $450)


Required Legal Documents

An American or other foreigner wishing to be married in Mexico must present or have presented on their behalf to the appropriate Civil Registry certain documents described in the paragraphs below.

Important! ALL Foreign documents listed below (with the exception of your passport) will need to be submitted in your application. Once your application is submitted/faxed (775) 254-2924 to our office we will process it as follows;
Translated into Spanish;
Notarised through one of the attorneys assigned to assure the proper processing of your marriage;
Be 'Legalised' in the country where you live by the appropriate organisation or authorities. (In the UK the Foreign Office undertakes this task; in the United States this implies that at least one signature is Notarized and out side of the United States this implies that your signature is witnessed by a friend, co-worker or family member.
Marriage Application Forms: These forms are attained from Marriage-by-Proxy.com
Birth Certificates: IF AVAILABLE- Not all applicants will have copies of their birth certificates so copies are (OPTIONAL)


The Marriage Process



In Mexico, only LEGAL PROXY civil marriages are recognized as legal. Persons wishing to do so may also have a religious ceremony, but it has no legal effect and does not replace in any way the legal binding civil marriage. A civil wedding in Mexico is fully valid for legal purpose in the U.S. A ceremonial marriage can take place after you civil marriage has been completed.

Civil marriages are performed by the Civil Registry of each municipality (Registro Civil).

Your proxy marriage will be performed by a Liscensed duly appointed Registrar and properly recorded and translated.

Proxy Civil Marriages are performed at the premises of the "Registro Civil".


Marriage Fees


You will need to pay your Marriage License fee ,attorney, translation and proxy stand-in fees. The cost is calculated and provided as one simple fee., allow the waiting period to go by (anything from 30 minutes to a few days, depending on the State), and then the ceremony can take place and the marriage will be legal.

The least expensive option is to have the ceremony performed at the Local Registry Office. For a further fee, you can arrange for the ceremony to take place elsewhere (hotel, beach, colonial mansion, etc). You will need to make further arrangements with all parties involved, or instruct your Wedding Planner to arrange this on your behalf.


Once the civil ceremony has been completed, you will need to obtain a certified copy of the marriage certificate (Acta de Matrimonio). This will prove that you have been legally wed in accordance with Mexican law, and the marriage will be recognised just about everywhere in the world where it can be, including the USA, Canada, United Kingdom / EU.

Word is, that local authorities in Cancun are charging foreigners a disproportionate fee of US$600 (£420) for a permit to get married there (locals pay around US$30/£20).

Church Weddings: Are very difficult to arrange here for a variety of reasons, Firstly, the Mexican government recognizes only civil weddings; Secondly, the Roman Catholic Church (which predominates in this country)requires compliance with many formalities, which have proven be cumbersome in most cases. The civil judge, however, has no problem with a minister or lay person being present and speaking at the ceremony, on several occasions, protestant ministers (usually Presbyterian) have read from the bible, etc.
If you would like to get married in a church in Mexico, this can be arranged, although additional planning and fees will be required.