Congratulations on your engagement for marriage! Here's what you need to understand so that your quick marriage can be process fast, legally and you can begin your married life. A brief summary of the process is available here. Your proxy marriage will be legal in Mexico, the United States and in all countries that recognize Marriage as an institution. Our services are guaranteed!We offer a wide variety of quick proxy marriage services.

You can IM us a message just click here------>
<----------Click Here to Join our proxy marriage group!

When you are in love and are ready marriage, but the one you love is abroad, in another state or a normal marriage is just not possible right now, then WE CAN HELP. We can arrange a fast, legal, proxy marriage so that you can begin enjoying all the benefits of married life.This includes military BAC, Allotments, Insurance, tax advantages and all other entitlements of married couples. You can always arrange a formal marriage ceremony later, when time and circumstance permit. BUT, in the mean time you can benifit from a quick legal fast proxy marriage.
A proxy marriage is a marriage where the parties were not physically present in the presence of each other. A proxy marriage is generally accepted under immigration laws after it is subsequently consummated. However, a party of a unconsummated proxy marriage may enjoy immigration benefit as a fiancé if the opposite party is a U.S. citizen, such as applying for a K-1visa.
FORMS NEEDED FOR PREPARATION OF PROXY MARRIAGE
Offshore Legal Referrals
1-231-846-1800
Legal Requirements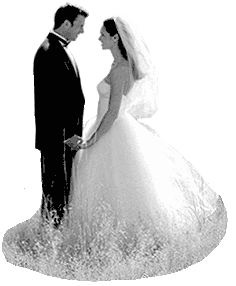 Consent: People under the age of 18 may without parental consent. With parental consent, boys have to be at least 16 and girls need to be at least 14 years of age.
Foreigners Getting Married to Foreigners: You don't need to be a resident or present in Mexico in order to get married by proxy.



Important! Once your application is submitted/faxed (775) 254-2924 to our office we will process it as follows;
Translated into Spanish;
Notarised through one of the attorneys assigned to assure the proper processing of your marriage;
Be 'Legalised' in the country where you live by the appropriate organization or authorities. (In the UK the Foreign Office undertakes this task; in the United States this implies that at least one signature is Notarized and out side of the United States this implies that your signature is witnessed by a friend, co-worker or family member.
Marriage Application Forms: These forms are attained from Marriage-by-Proxy.com
Birth Certificates: IF AVAILABLE- Not all applicants will have copies of their birth certificates so copies are (OPTIONAL)


The Marriage Process



Only LEGAL PROXY civil marriages are recognized as legal. Persons wishing to do so may also have a religious ceremony, but it has no legal effect and does not replace in any way the legal binding civil marriage. A civil marriage is fully valid for legal purpose in the U.S., all of North American and the world at large. A ceremonial marriage can take place after you civil marriage has been completed.

Civil marriages are performed by the Civil Registry of each municipality.

Your proxy marriage will be performed by a Liscensed duly appointed Registrar and properly recorded and translated.

Proxy Civil Marriages are performed at the premises of the "Registro Civil".


Marriage Fees



You will need to pay your Marriage License fee ,attorney, translation and proxy stand-in fees. The cost is calculated and provided as one simple fee, allow the waiting period to go by and then the ceremony can take place and your marriage will be legal.

The least expensive option is to have the ceremony performed at the Local Registry Office.


Once the civil ceremony has been completed, you will be sent a certified copy of the marriage certificate . This will prove that you have been legally wed in accordance with law, and the marriage will be recognised just about everywhere in the world where it can be, including the USA, Canada, United Kingdom / EU.

Church Weddings: May be very difficult to arrange here for a variety of reasons,
a) Spouse is stationed overseas

b) Spouse is incarcerated

c) Spouse is in a foreign country

d) Spouse is not able to travel to a formal ceremony
---
FORMS NEEDED FOR PREPARATION OFPROXY MARRIAGE
















©Copyright protected 2009